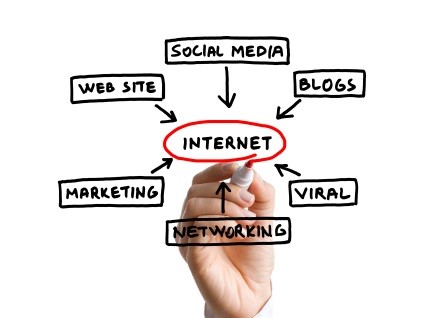 Web 2.0 Sites for Brand Building and SEO Strategies
Posted by Charlie in Blog, Featured
25
Aug
2013
The Power of Free Dofollow Blog and Web 2.0 Sites. For those of you who want to not only get a HUGE boost in SEO (using white hat tactics), but want to build your brand because you are actually serious about your business; you're in it for the long haul… then this services is for you!
That's where ClickProz comes in. We can manually build you over 50 Web 2.0 article properties such as WordPress, Blogspot, Tumblr, Squidoo and etc… all ranging from PageRank 3 to PR9 on the index page.
This is a big process because you NEVER want to re-use published content, spun content, or low quality content, this is your BRAND we are talking about, you don't want to tarnish your image! We only want to post the best articles to promote your brand, not make people think your company is low quality. So quality is extremely important. This is white hat SEO, after all. I can't stress this enough.
But before we can do that, we must do some keyword research. You don't want to post a bunch of repetitive articles, we want to mix them up so you get anchor text versatility. Using the same anchor text over-and-over again-and-again is surely a way to not go about this. We need to mix up your anchor text and keywords. That is imperative.
LIST OF WEB 2.0 SITES WE USE:
If we put your brand message and link on each WEB 2.0 site above then you will have a rock solid marketing campaign at a low cost, but remember that it is not easy to do because we will need to create each WEB 2.0 blog manually, set up the blog, add your banner/logo, color scheme and write over 50 high quality articles.
With the keyword research, writing over 50 articles, adding your logo/banners and YOUTUBE video, and backlinks, this job will take 90 days. The cost is $750. These WEB 2.0 blogs will belong to you! You will get the username and password to each account so you can keep them updated on a regular basis. If you want us to maintain the blogs, the per is $500 per month. Over time your WEB 2.0 blogs will gain more PageRank and Page Authority, which will really help your website with SEO and SERPs. Only those serious about their business care about brand building and employ white hat SEO methods. You may want to consider hiring professionals if you are truly serious about your Website and Brand. We do everything manually from creating accounts, customizing your WEB 2.0 blogs, writing content and posting content. Those who use SEO software to do this are the ones who get their WEB 2.0 accounts DELETED, or worse, get your website BANNED in GOOGLE. I strongly urge you to avoid any SEO company that uses software!
Until next time, This is Charlie Beers signing off –